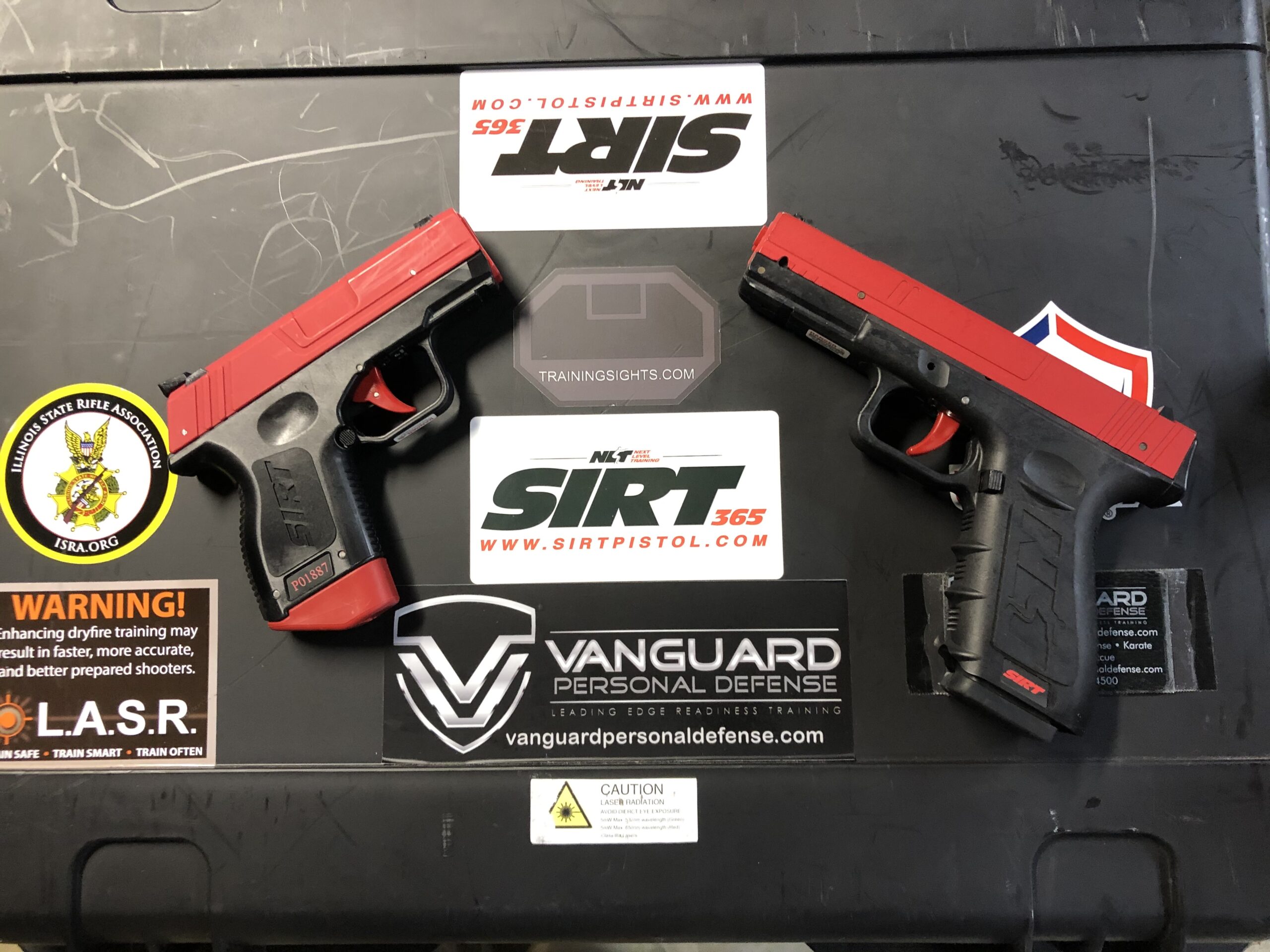 Laser training is a great way to practice defensive shooting skills especially when ammo and training facilities are hard to find.
The Laser training program uses nextleveltraining.com's SIRT laser training pistol technology in conjunction with LASR shot recording software. Vanguard Personal Defense offers a discount code to purchase SIRT pistols from Next Level Training. The discount code is "Vpdsirt10" this code will apply a 10% discount on your purchase of a SIRT laser training pistol.
This course will teach you the basic pistol or carbine defensive shooting fundaments as well as defensive shooting concepts, principles, skills and drills that transfer directly to live fire defensive shooting.  The defensive shooting fundamentals, skills and drills that you learn in this course are the same fundaments, skills and drills that you would learn in the Intuitive Defensive Shooting (IDS) course also taught by Vanguard Personal Defense. So this course is a great primmer for IDS.
The laser training course also makes use of the LASR (laser shot recording) software to indicate where your Laser shots actually hit. It's almost like shooting paper targets. The software provides valuable feedback to the shooter which is very helpful in improving defensive shooting proficiency.
The course consists of:
Safety briefing with the firearms safety rules
Defensive Shooting Fundamentals
Proper grip & ready position / Four points of contact (carbine course)
Shooting Stance and movement
Full shooting extension
Unsighted fire
Sighted fire
Trigger control
As well as Basic defensive shooting concepts, principles and drills found in the Intuitive Defensive Shooting program.
All of this training can be performed almost anywhere and without the usual restrictions associated with live fire shooting.
Ready to find out more?
Click on the button to sign up for a SIRT laser training course.
Private courses available.
email us: [email protected]
or use the contact form below.